Carnival Corporation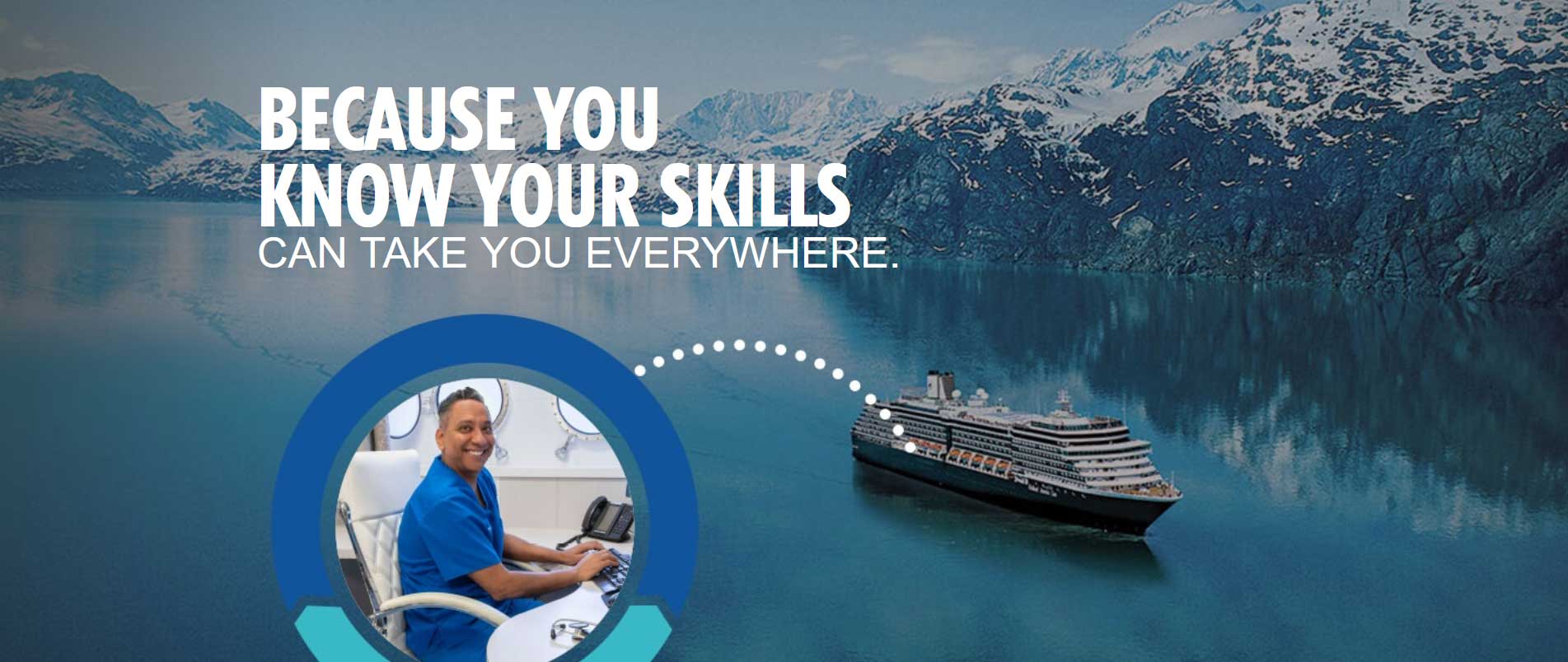 Embark your medical career on a new international voyage of discovery. Join our team of skilled Doctors, Nurses and Paramedics working on any of our 70 ships across our five fleets: Carnival Cruise Line, Princess Cruises, Holland America Line, Seabourn and P&O Australia. Our staff are passionate about providing quality healthcare to our guests and crew while they sail the world creating lasting memories.
Why Choose Us?
We are the largest and most diverse health services group in the cruise industry. We manage the medical services for five fleets of the Carnival Corporation – the world's largest leisure travel company. Our North American offices are located across Miami, Los Angeles and Seattle. We pride ourselves in attracting a diverse group of highly qualified and skilled medical staff from multiple nationalities. When you join us, you become part of the team that helps deliver the highest quality, evidence-based healthcare to our guests and team members.
We serve our people, and our ships through a shoreside Emergency Medicine Specialist clinical lead and rapid 24 hour a day access to over 20 clinical sub-specialties through a US-based telemedicine service. We pride ourselves on operating a medical service based on best-practice shipboard protocols and procedures which form the core quality standards for our international healthcare accreditation program. We serve a travelling population of over 8 million guests a year and 90,000 employees.
Our large scale and scope allows us to be the employer of choice in the cruise industry and offer exciting career opportunities, and worldwide travel benefits to talented medical staff.